Finland - 01:00 AM
15 November 2014
---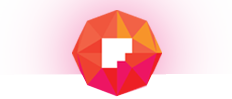 Conspire Web Services is pleased to announce that we have partnered with Finnish Datacenter, Ficolo as an additional option for customers purchasing shared hosting services. We will expand this to include semi-dedicated servers in the coming weeks.
This is sure to benefit customers who need to serve their websites to the Northern Europe and Asian markets, or those who are looking to lower their carbon foot-print.
Eco-Friendly
Ficolo's facility is powered 100% by wind turbines, making it's energy demands more environmentally friendly. Cooling is also very efficient, as the facility - originally carved out of a mountainside for the Finnish Defence Force - uses the natural cooling of it's tunnel network to keep our servers from overheating.
High Speed Connectivity
With direct connections to major fiber optic networks maintained by TeliaSonera, Elisa and DNA the Finnish data center ensures your visitors have fast access to your website. Furthermore, Ficolo are a member of RIPE (the regional Internet Registry for Europe, Central Asia and the Middle-East) and are partnered with key carriers that provide high-grade interconnectivty to the region.
Security
The facility was quarried out of the mountainside for the Finnish Defence Force base and has over 8,500 square meters of tunnels. With perimeter security for both physical and digital attacks, you can be sure your data will be protected from anything.